Hello Philippe. It is a well-known fact that vocational training is a particularly strategic area for promoting the long-term employability of employees, combating unemployment and supporting companies that are struggling to recruit. Where do we stand in France?
In a context of rapid change in the labour market and the needs of companies, maintaining and developing professional skills has become fundamental for working people and job seekers, whether they want to keep, find or find a job. And the health crisis has reinforced this observation, which we at Apave have been making for many years now.
France, unlike many countries, has set up complete financing systems that allow working people to access vocational training, to preserve jobs and to support retraining, and has structures, like Apave, that provide quality, certified training, a real passport to the job market.
For example, the personal training account (CPF), one of the main provisions of the March 2014 law on professional training, is a formidable tool that facilitates access to training leading to qualifications for the greatest number of people!
It offers any active person, aged 16 or over, from the moment they enter the labour market until the date on which they claim all their retirement rights, to acquire training rights that can be mobilised throughout their professional life. It thus enables them to continue to enhance their employability during their professional career. The CPF means 2.03 million validated training courses since November 2019 and already 38 million registered personal training accounts.
Today, Apave offers 230 CPF-eligible training courses in growth sectors and in high-volume occupations facing labour shortages: Nuclear, Welding, Refrigerants, Radiation protection, Automated line operation, Electrical qualification, Scaffolding, Caces, etc.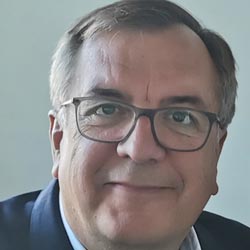 Philippe Malle
Group Training Development Director
Philippe Malle joined Apave in 1983 as an energy inspector and took individual training leave in 1987 to study engineering at the Ecole des Mines de Douai. Lifelong learning was already a reality.
Back with the Apave group in 1989, Philippe has been branch manager, sales manager, consulting manager, laboratory manager and training manager.
Since 2017, Philippe has been Group Training Development Director.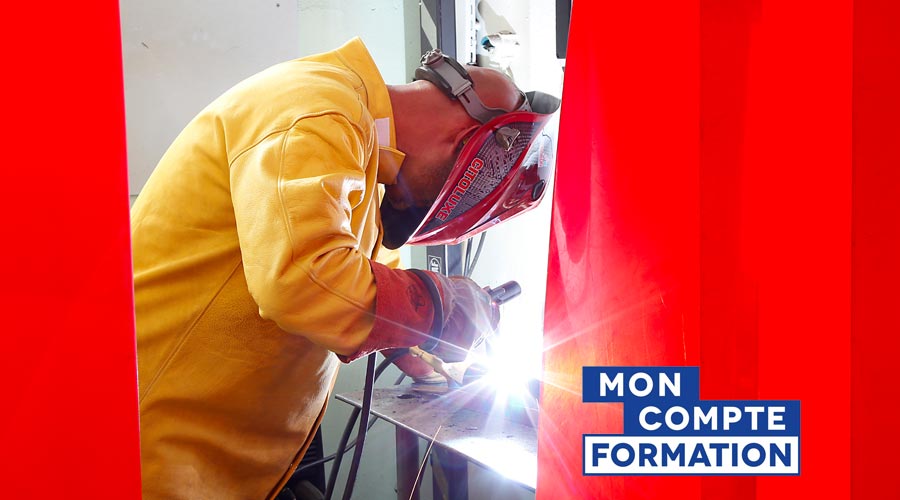 However, there is sometimes a feeling that the functioning of the CPF and the financing of a training course are complex? How does it work?
The starting point for each holder is to have a secure personal space allowing them to identify themselves on their Personal Training Account (CPF). In this space, they have access to all the relevant information, whether it be the credit in euros recorded in their account (which depends on their personal situation), the training courses eligible for the Personal Training Account or information on the various methods of financing training.
As of 2022, each account holder will have a skills passport on this web space, listing all the qualifications obtained throughout their life.
Under certain conditions, Pôle Emploi can grant full or additional funding to finance a training project leading to a qualification if the employee's CPF rights are insufficient. If this financial support is accepted by Pôle Emploi, registration for the training is automatically validated from the moncompteformation.gouv.fr space. This is an opportunity to finance training as part of a retraining project, for example. It is also an opportunity for a young person on a work-linked training scheme who wishes to acquire or improve new skills with a view to obtaining a job or claiming a change in position. It is also possible, under certain conditions, to benefit from additional funding from one's company, the region or professional branches.
Another useful piece of information is that even before choosing a training course and a new professional direction, private sector employees and job seekers can benefit from a skills assessment, which can be financed through the personal training account.
The CPF is an opportunity for the French. Although 38 million accounts have now been registered, the 2 million training courses carried out since 2019 show that there is still plenty of room for improvement and that all working people must take advantage of this tool.
Apave has unique know-how in the training market and you are a privileged observer of the market: can you tell us more about Apave's training courses and the expectations of companies?
Apave is France's leading provider of health and safety training. We train 350,000 people every year and will have a turnover of 116 million euros in 2019. The strength of our model is based on the concept of a trainer-inspector with in-depth knowledge of the realities in the field, and on a unique territorial network with 145 centres in France and 100 highly technical training centres. Today we are integrating the best of new technologies to meet the expectations of learners and companies and to promote the achievement of particularly ambitious educational objectives.
As far as companies are concerned, we have clearly observed a strong expectation on the part of human resources departments for adaptive training courses that combine classroom and distance learning. The expectations are concrete and operational. Our clients want effective and engaging training, which provides skills and the ability to act and which is firmly anchored in practices.
The answers to these expectations require pedagogical innovations, the introduction of technologies and practical means, and a revisited role for the trainer. Face-to-face, video tutorials, e-learning, virtual classrooms, virtual reality, practical exercises on technical platforms, tutoring, etc. This new situation is obviously fully integrated into our development strategy, since we are also digitising our training courses that are eligible for CPF.
Secondly, we have observed among our clients the growing importance of human and behavioural skills, which are most often acquired outside the classroom. The skills sought by companies today are in line with this new situation. Beyond the obvious and necessary technical skills, companies are also looking for people who are capable of adapting, being agile in the face of the unknown and respecting the rules of corporate behaviour. Motivated and determined people who position themselves in a process of continuous self-learning. This is a fundamental notion if we consider, as many studies explain, that the majority of jobs in 2030 do not yet exist!
With this in mind, Apave is keeping a watchful eye on the jobs of tomorrow and is positioning itself as a pioneering training organisation for skills training to meet these new skill requirements: this is already the case for the training of electric charging station installers and electric battery designers, producers and maintainers. This will also be the case in the future for jobs related to the use of hydrogen as an energy carrier.
To go further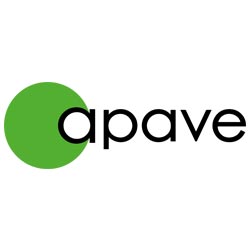 Discover Apave's offers