Your challenges related
to risk management
Your human risk issues
The safety and health of your employees and users

The most advanced training courses to increase the safety skills of your employees
Your technical risk issues
The highest level of safety for the materials and equipment used

The life span of your equipment and your network


Optimising safety at stations

The qualification of systems, equipment and infrastructure by our subsidiary Sopemea


Your environmental risk issues
The development of technical and technological innovations to limit the carbon footprint, particularly for freight

The improvement of rail power supply using decarbonised sources (hydrogen)


Your digital and technological risk issues
The use of Big Data resources to target risk-based monitoring (RBO) or to optimise the performance of the equipment produced (train, metro, rail networks...), use of artificial intelligence for steering

Operational excellence in the digitalisation of passenger and freight flows


By controlling all these risks, businesses in the transport sector will be able to develop new, more environmentally-friendly and more decarbonised systems worldwide, to contribute to tomorrow's world.

NO SAFETY, NO SUSTAINABLE PROGRESS
The major global issues
in the rail sector
Trains respond well to environmental and climate challenges. When the distance to be covered is less than 1000 km, the train (and in particular high-speed lines) can quickly become more competitive than the plane, thanks to a network of stations often located in the heart of cities, which guarantees easy accessibility and reasonable transport times.
Rail is therefore developing on all continents. Current rail traffic is 10% of what it will be in 30 years. The potential for development is therefore impressive. Rail also involves freight. Passengers travel during the day, so there is considerable flexibility for transporting goods at night. The development of freight would make it possible to reduce the pollution linked to road transport over long distances.
Inter-modality for freight as well as for passengers is essential, as the last kilometre can be done by soft mode.
sanitary requirements put in place during epidemics are more easily met by train than by plane.
The development of the railway sector is a priority with the following challenges:
Building/renovating infrastructures
Digitalising the organisation of flows to improve their flexibility and digitise ticketing
Rethinking the energy supply for railways (electrification, hydrogen, etc.)
Since 1997, the Certifer subsidiary has been supporting you in your testing, inspection and certification activities for systems and products intended for guided transport, urban transport, railways and new mobilities in order to contribute to safer, more reliable and better connected rail and urban transport throughout the world.

5000 certificates issued

550 different customers

650 railway experts

3000 projects completed
Sopemea offers the following services to the railway industry:

EMC (ElectroMagnetic Compatibility) studies and expertise on equipment, systems and infrastructures

Qualification tests on mechanical, climatic, EMC and measurement equipment
Apave
support
Apave's experts can provide you with personalised support on these issues, while taking into account local regulatory requirements. A recognised player in risk management for 150 years, Apave supports its clients in a shared progress approach, for a safer and more sustainable world.

As such, we are able to work with local authorities and industry to meet the challenge of innovation while giving you the benefit of our experience in making the world safer.

For each client, we put in place a project manager and a multidisciplinary team to take into account all the facets of your activity as well as all the impacts linked to risk management with proximity, efficiency and pragmatism. It's in our DNA is to provide a high level of technical expertise while guaranteeing the best project management given your context, your objectives and your operational constraints.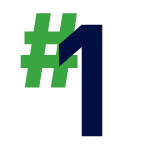 TRUST
An independent third-party organisation for an even safer industry. Apave's experts can advise you and provide you with personalized solutions tailored to your needs. A recognised player in risk management for over 150 years, Apave supports its clients through a shared progress approach, for a safer and more sustainable world.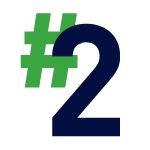 EXPERTISE
The expertise of our field teams. Mastery of technical and environmental regulations. With our experience, we work on a daily basis on the evolutions related to the operation of your activities, so that you can maintain the best level of safety of your equipment and your organisations.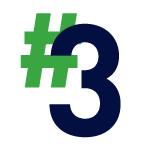 COMMITMENT
To provide a response aimed at industrial performance and process digitalisation. For each of your projects, a local multidisciplinary team, capable of efficiently considering all the impacts linked to risk management, is at your service. Our satisfaction is to provide you with a high level of technical expertise by guaranteeing you the best project management while considering the context, your objectives and all your constraints.
Need assistance?
Our experts are available worldwide.
Let us guide you!
Discover the Apave offer in France!