Your challenges related
to risk management
Your challenges related to human risks
The safety of your employees


Implementation of a policy to prevent occupational risks and improve working conditions
Your challenges related to technical risks
Prevention of fire risks in a highly exposed profession

Performance and reliability of facilities

Compliance with regulations (ATEX, etc.)


Transporting and storing energy under the safest possible conditions
Your challenges related to environmental risks
Your successful transition to low-carbon energy
Improving your energy efficiency

Your challenges related to Digital and Technological risks
Technological innovations to cover variations in electricity production and storage

Managing your cybersecurity risks and safeguarding your data




By controlling all these risks, businesses in the energy sector will be able to develop new, more environmentally-friendly and more decarbonised production and consumption systems worldwide, to contribute to tomorrow's world.
NO SAFETY, NO SUSTAINABLE PROGRESS
Did you know?

In 2019, nearly 115 GW of PV panels were installed worldwide. This represents a growth of 12% compared to 2018.
The complete Apave offer
to meet your challenges
Apave supports stakeholders in the photovoltaic facilities market so that they can safely address all the challenges related to their activity.
You are involved in the design/study phase of photovoltaic facilities
Apave supports you from the start:
Feasibility study
Environmental assessment and ecological inventory
Implications of the water law
Theoretical study of maximum energy yield
Rationale for the mechanical strength of building structures, canopies
DTU 43-1 roof installation notification
Training: Asbestos, Energy and Climatic Efficiency
You work on the construction or renovation of photovoltaic facilities
Your challenge: controlling costs and deadlines while ensuring safety on the site and of the environment
Operational safety study
Design analysis
Confirmation of the selection of panels/inverters
Operating instruction sheets
ARF ETF lightning
Validation compared with theoretical maximum energy yield
Ground anchor design AT (piles, Techno Metal Post piles, bolted assemblies, etc.)
Verification of structural design calculations
CTC; BIM; Facility monitoring (AP'Structure')
Design and production phase H&S
Check installation of electrical conduits
Site environmental monitoring
AT on AD20
Fire risk analysis
Lifting adequacy assistance
Site survey and verification / design data
Monitoring of installation work, tightening of fastenings
Training courses: Build with environmental requirements, Handling and lifting CACES® [safe operation certificate], Fire, Electrical qualification, Fitting and interconnecting photovoltaic modules, understand the rules of lightning and surge protection
You are

involved in the acceptance of photovoltaic facilities
Your challenge: ensuring technical and regulatory compliance, as well as technical and environmental performance
Compliance verification (ENR compliance certificate)

Verification of actual PV panel specification vs manufacturer data

UTE/ C15712 compliance check

Electrical installations VI

CONSUEL

Lifting

Installation of anchoring devices

handling and lifting CACES [safe operation certificate], Fire, Electrical qualification
You work during the operation and maintenance of photovoltaic facilities
Your challenge: assessing the condition of the facility and carrying out the necessary maintenance work
Operational safety study
Electrical installations VP
Inspection of panels by TIR with drone
Check of anchoring devices
Handling of disputes, insurance cover (on-site surveys, check of structure/support design calculations)
Certification: System (ISO 9001 / ISO 19443), Environment (ISO 14001), Health & Safety at Work (ISO 45001), Human (skills), Equipment (Qualification via CbyApave)
Training: Electrical qualification, Fire, industrial maintenance, Workplace first-aider (SST), Maintain the condition of a lightning protection facility by visual inspection
You work during the deconstruction of the photovoltaic facilities
Support for site renovation (assistance to the contracting engineer, LNE certification, polluted sites and soils)
Advice on industrial waste
Waste survey before demolition
Waste and recycling (recovery) analyses
Training: Understand the challenges and constraints of a polluted site and soil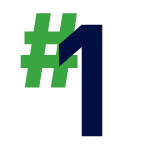 confidence
Apave experts advise you and provide bespoke responses to your challenges.Recognised for its knowledge of risk management for over 150 years, Apave supports its customers in an approach of shared progress, for a safer and more sustainable world.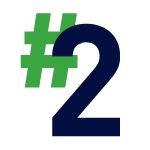 expertise
The skills of our field teams. Knowledge of technical and environmental regulations. Drawing on our experience, we work on a daily basis on developments related to the operation of your activities, so that you can maintain the highest safety level for your facilities and organisations.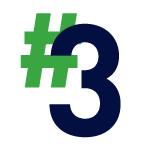 commitment
Provide a response targeting industrial efficiency and process digitisation. For each of your projects, a local multidisciplinary team is made available to give thorough consideration to all the impacts related to risk management. Our satisfaction is derived from bringing you a high level of technical know-how by guaranteeing the best project management while considering the background, your objectives and all your constraints.
Need assistance?
Our experts have the answers!
Let us guide you!
Discover the Apave offer in France!