Your challenges related
to risk management
Your challenges related to human risks
Staff safety by training them in best practices


Management system certification to safeguard all phases of your projects and ensure reduced manufacturing, installation and production costs
Your challenges related to technical risks
Risk prevention and consideration of production needs in addition to storage and transport
Flammability and explosion risks
Constant maintenance of permeation leaks
Your challenges related to environmental risks
Environmental impacts of construction across all project phases
Prevention of major accidents (flaming leak, drifting cloud explosion, etc.) and damage to property or the neighbourhood
Your challenges related to Digital and Technological risks
Managing your cybersecurity risks and taking action to keep your data secure

By controlling all these risks, businesses in the energy sector will be able to develop new, more environmentally-friendly and more decarbonised production and consumption systems worldwide, to contribute to tomorrow's world.
NO SAFETY, NO SUSTAINABLE PROGRESS
Did you know ?

The majority of French hydrogen is still produced from fossil fuels (94%) and is used in polluting industries such as oil refining and fertiliser production.
The complete Apave offer
to meet your challenges
Apave supports all stakeholders in the hydrogen facilities market so that they are able to safely respond to the challenges related to their activity :
Cutting-edge expertise and seasoned field experience combined with thorough knowledge of current regulations
An objective opinion thanks to our third-party status
A single point of contact throughout all your projects to facilitate communication and streamline exchanges
Expertise covering the entire life cycle of hydrogen facilities (design, construction, tests, operation, modifications, renovation and deconstruction, upgrading, staff training, storage and transport)
You work in the design/study phase of Hydrogen facilities
Your challenge: complying with regulatory standards and duties to ensure the safety of populations and the environment:
Assistance with the design to prevent major risks: location (distance, overhead or underground), choice of equipment structural elements (volumes, diameters), choice of construction methods (resistant, protective), choice of safety devices (non-return valves)
Administrative and technical management of authorisation applications upstream of projects, ICPE regulatory expertise and SEVESO context
Risk analyses, HAZOP, EDD, modelling of the consequences of major accidents.
Definition of ATEX zones, safety principles adopted
Sizing of installations to optimise performance
Analysis of buildings when setting up on buildings
Quality monitoring: quality control process and process monitoring
Feasibility study
Ecological inventory
Environmental assessment
Carbon footprint
Acoustic modelling
Characterisation of materials
Environmental quality training, industrial risks
Certification, Validation of CE conformity of pressure equipment (PSE)
Submission of digital twin constraints
You work on the construction or renovation of Hydrogen facilities
Your challenge: controlling costs and deadlines while ensuring safety on the construction site and of the environment
Design analysis
Operating instruction sheets
Health & Safety in the design and construction phase
Inspect fitting of electrical conduits
Follow-up of the requirements for ATEX safety (layout, ventilation, equipment suitability, etc.)
Follow-up of the prescriptions adopted for the prevention of major accidents (layout, construction method, choice of equipment, safety devices, etc.)
Environmental monitoring of the construction site
Inspection and certification of welds
Training: The hydrogen energy carrier value chain, electrical qualification, handling and lifting CACES [safe operation certificate], Welding NDT, Energy efficiency, Construction within environmental requirements
Welding control (NDT) and qualification of welders
QAQC manufacturing follow-up
You work during the operation and maintenance of Hydrogen facilities
Your challenge: assessing the condition of the facility and carrying out the necessary maintenance work
Study of operating safety
Periodic checks of electrical installations
Periodic checks on the suitability of equipment in ATEX zones
Testing of high voltage relays
Ultrasonic bolt tightening check
Vibratory check / Verticality check NDT on drums (ACFM...)
Development of the emergency plan, exercises and training for implementation
Implementation and audit of the safety management system in the SEVESO context
Five-yearly review of SEVESO hazard studies
Certification: System ( ISO 9001 / 19443), Environment (ISO 14001), Occupational Health and Safety (ISO 45001), Human (skills), Equipment (Qualification via CbyApave)
Training: Working at height, Occupational Health and Safety, Industrial Maintenance, Fire, ATEX, Pressure Equipment, Electrical Authorisation, CACES®, Scaffolding, Welding - NDT
Non-destructive testing
Operational monitoring of pressure equipment (inspection plan, inspection and requalification)
You work during the deconstruction of Hydrogen facilities
Support for site renovation (assistance to the contracting engineer, LNE certification, polluted sites and soils)
Support for the completion of the ICPE activity cessation file
Advice on industrial waste
Waste survey before demolition
Waste analyses
Waste recovery
Training: Asbestos, Working at heights, Occupational Health and Safety, industrial maintenance, fire, ATEX, pressure equipment, electrical clearance, CACES®, scaffolding, welding and NDT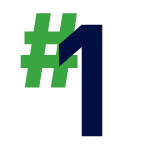 confidence
Independent third party body working for an even safer industry
Apave experts advise you and provide bespoke response appropriate to your challenges. Recognised for its knowledge of risk management for 150 years, Apave supports its customers in a shared progress approach, for a safer and more sustainable world.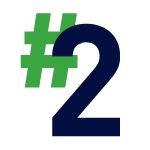 expertise
The skills of our field teams. Knowledge of technical and environmental regulations
Drawing on our experience, we work on a daily basis on developments related to the operation of your activities, so that you can maintain the highest safety level for your facilities and organisations.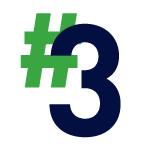 commitment
Provide a response targeting industrial efficiency and process digitisation.
For each of your projects, a local multidisciplinary team is made available to give thorough consideration to all the impacts related to risk management. Our satisfaction is in bringing you a high level of technical know-how by guaranteeing the best project management while considering the background, your objectives and all your constraints.
Need assistance?
Our experts have the answers!
Let us guide you!
Discover the Apave offer in France!