Your key
challenges
Detect and prevent environmental risks
Keep people safe
Improve the performance of your organisation while ensuring the safety of people and the environment
The complete Apave offer
to respond to your challenges
Apave teams support you throughout your projects, protecting your employees and the environment by carrying out:
surveys
sampling
analyses
tests
measurements
support to operate an ICPE (installation classified for protection of the environment) requiring declaration, registration or authorisation
technical support to develop and roll-out your low-carbon strategy
You are a Manager, Company Director, Human Resources Director or Quality, Safety and Environment Manager in the private or public sector
Your challenge is to know and control the impact of your activity on your environment and to protect your employees against chemical risks, noise, electromagnetic fields and lighting.
Apave has developed a wide range of support services to respond to your challenges and inform your strategic decision-making, while ensuring your compliance
Exterior air quality, measurements of atmospheric emissions and fall-out in the environment
Connected sensors to measure air quality in real time and issue alerts in the event of deviations
Groundwater and surface water samples, analyses and diagnostics to minimise pollution risks
Noise (environment, projected acoustics, building) and vibration measurements to protect surrounding populations from noise pollution
Risk assessment of odours and lighting
IAQ (interior air quality) aeration and ventilation check
Prevention of Legionella risk
Inspection and maintenance of backflow preventers
Ventilation and sanitation inspections
Chemical risk exposure checks (HCA, CMR)
Radon exposure checks for affected geographical areas
Control of airborne contamination (service buildings, public buildings, hospital environment)
Examination of polluted sites and soils
Support in developing and extending the performance of your low-carbon strategy
Draw up an inventory of your GHG emissions (within the regulatory framework, a Bilan Carbone® (Carbon Balance), ISO or bespoke assessment, excluding regulations)
Establish your low-carbon strategy and/or target carbon neutrality
Assess your low carbon strategy (ACT = Accessing low Carbon Transition)
Have your GHG emissions declarations (CO2 quotas) checked (against Directive 2003/87/EC and associated regulations)
Have your application for carbon offsetting aid checked (according to the Carbon Tax Law)
You are Technical Director/Manager or Quality Director/Manager of an ICPE classified site
Apave experts will support you, particularly to: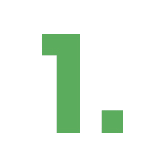 CONFIDENCE
Independent third party body working for an even safer industry. Apave experts advise you and provide bespoke response appropriate to your challenges. Recognised for its knowledge of risk management for 150 years, Apave supports its customers in a shared progress approach, for a safer and more sustainable world.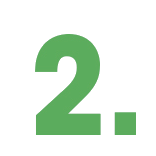 EXPERTISE
The skills of our field teams. Knowledge of technical and environmental regulations. Drawing on our experience, we work on a daily basis on developments related to the operation of your activities, so that you can maintain the highest safety level for your facilities and organisations.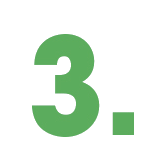 COMMITMENT
Provide a response targeting industrial efficiency and process digitisation. For each of your projects, a local multidisciplinary team is made available to give thorough consideration to all the impacts related to risk management. Our satisfaction is in bringing you a high level of technical know-how by guaranteeing the best project management while considering the background, your objectives and all your constraints.
Need assistance?
Our experts are available worldwide.
Let us guide you!
Discover the Apave offer in France!