Your key
challenges
Certification and labelling concern all public or private sector organisations and companies and all workforces, and present many challenges for companies and organisations in their markets.
Ensure customer satisfaction and safety.
Optimise the way the company operates. The procedures to be followed enable consistent practices and better use of resources.
Limit unnecessary costs and optimise production costs.
Secure transactions and employment. A company's certification can enable it to reach new markets by meeting the expectations of demanding companies that only want to work with certified suppliers.

Certification is a procedure whereby an independent, approved body validates the compliance of an organisation's quality system with officially recognised standards or quality guidelines or for the certification of products or services, the conformity of the product to officially recognised standards or benchmarks.
Labelling is a procedure whereby an organisation, or its products and services, are controlled with the aim of promoting the desire to maintain the highest level of requirements, making it possible to stand out from the competition.
Labels and certifications both provide an additional guarantee in terms of quality, efficiency, performance, safety in use and commitment. However, it is important to differentiate between certification and labels.
Certifications validate procedures and compliance with technical requirements, while labels validate the quality of the final product or service.

The complete Apave offer
to meet your challenges
You wish to have your management system certified with the aim of demonstrating your organisation's performance and meeting the requirements of international standards, and to continuously improve the efficiency of your structure while reducing its shortcomings.
You wish to have your products or services certified with the aim of proving to your customers that what they consume and use meets a standard that guarantees quality, reliability and safety.
ASME certification
Canadian Registration Number (CRN)
American Petroleum Institute (API) certifications
ATEX Directive
Indian Boiler Regulations (IBR) certifications
Singapore Product Registration (MOM)
Malaysia Product Certification (DOSH)
Local Content certifications (Brazil)
Internationally, Italy performs well in the certification of refrigerants, with almost 15,000 certifications issued.

You wish to have your electrical products certified for export to Europe and beyond
Carrying out tests in accordance with international standards, with submission of a CB report (IECEE procedure)
Taking into account national deviations of IECEE member countries
Issuance of an internationally recognised CB certificate, attesting to the conformity of your product to international standards
You wish to have your skills certified with the aim of obtaining recognition for the abilities of your staff in order to prove that your employees have all the skills required to carry out their professional activities in complete safety
You wish to have your organisation or its products and services assessed, certified or controlled to ensure and maintain a high level of requirements, as well as to demonstrate your social and societal commitment to your market.
No fewer than 250 labels have been awarded in France on Labelix (medical imaging standard) and HS2 (standard for home care for frail people).
Download the Certification Brochure (3,4 Ko)

CE Marking
Apave, a third-party inspection body, intervenes to assess the conformity of products with the requirements set out in the corresponding technical harmonization legislation for user safety. Apave and Sopemea experts can assist you in qualifying your equipment to obtain the CE marking, particularly for :
PPE against falls from height, Respiratory equipment and helmets,
Ski lift vehicles,
Computer equipment and laboratory and testing equipment,
Electrical appliances, such as lighting, household appliances and low-voltage industrial equipment.
Why trust Apave certification? Among other things, the monitoring of the certification process to ensure impartiality, decisions based on tangible evidence, made by individuals or groups who have not been involved in audits, training or consultancy activities, or assessments.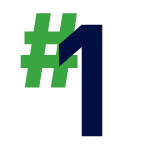 EXPERTISE
Apave Certification, a subsidiary of the Apave group, benefits from solid expertise based on extensive customer feedback acquired over more than 150 years. Thanks to a network of auditors, qualified laboratories and qualified assessors, carefully selected for optimal service quality, we operate throughout France and around the world.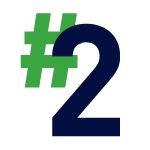 TRUST
A human-sized structure with an approach focused on the needs of our independent, third-party, Apave Certification customers, supports you in your certification and labelling procedures, whether voluntary or regulatory.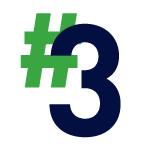 COMMITMENT
Personalised support with the possibility of creating a customised certification or reference framework. Obtaining an acknowledged and recognised certificate at national and international level thanks to our numerous accreditations.
Need assistance?
Our experts are available worldwide.
Let us guide you!
Find out more about Apave Certification!