Your challenges related
to risk management
Your challenges related to human risks
The safety of people in complex environments (open sea, mountains)


The safety of staff working on construction sites and preventing risks related to co-activity
Your challenges related to technical risks
Integrity of facilities


Control of risks related to installing and maintaining wind turbines by considering unexpected climatic events
Your challenges related to environmental risks
Measuring environmental impacts of construction across all project phases
Recycling materials at end-of-life
Your challenges related to Digital and Technological risks
Technological innovations to cover variations in electricity production and storage

Managing your cybersecurity risks and safeguarding your data

By controlling all these risks, businesses in the energy sector will be able to develop new, more environmentally-friendly and more decarbonised production and consumption systems worldwide, to contribute to tomorrow's world.
NO SAFETY, NO SUSTAINABLE PROGRESS
Did you know?
At present, the French wind park is exclusively on land, but 7 offshore wind farms are under development. These farms are due to be commissioned between 2022 and 2027.
The complete Apave offer
to meet your challenges
Apave supports all stakeholders in the wind turbine facility market, helping them respond safely to all the challenges related to their activity, by means of:
Cutting-edge expertise and seasoned field experience combined with thorough knowledge of current regulations
An objective opinion thanks to our third-party status
A single point of contact throughout all your projects to facilitate communication and streamline exchanges
Expertise covering the entire life cycle of wind turbine facilities (design, construction, tests, operation, modifications, renovation and deconstruction, upgrading) and training of staff working on site
You work in the design/study phase of wind turbines
Administrative and technical management of applications for preliminary authorisation of projects (feasibility study, ecological inventory, environmental assessment, implications of the water law, acoustic modelling, etc.)
Risk analyses (ICPE [classified installation for environmental protection] site, conduct hazard studies)
Sizing of facilities to optimise performance and prevent risks
Quality Monitoring: Quality Control process and process monitoring
Feasibility study
Ecological inventory
Environmental assessment
Acoustic modelling
Training: Build with acoustic and environmental performance requirements
You work on the construction or renovation of wind turbine facilities
Your challenge: controlling costs and deadlines while ensuring safety on the site and of the environment
You are involved in the acceptance of wind turbine facilities
Your challenge: ensuring technical and regulatory compliance, as well as technical and environmental performance
Compliance verification (ENR compliance certificate)
Acoustic measurements
Check of plug circuit
Electrical installations VI
CONSUEL
installation of anchoring devices
Suitability for lifting
Check before lifting and commissioning
You work during the operation and maintenance of Wind turbine facilities
Your challenge: assessing the condition of the facility and carrying out the necessary maintenance work
Operational safety study
Electrical installations VP
Ageing of HV cables
Ageing of dielectric analysis / SFRA transformers
High voltage relay tests
Periodic check of lifting and anchoring devices
Preliminary check (return to service lifting)
Ultrasonic bolt tightening test
Vibration test / END verticality check on drums (ACFM, etc.)
Certification: System (ISO 9001 / ISO 19443), Environment (ISO 14001), Health & Safety at Work (ISO 45001), Human (skills), Equipment (Qualification via CbyApave)
Training: Working at height, Workplace first-aider (SST), electrical qualification, isolated worker, Live working, Maintaining a lightning protection facility
Inspection and modeling by drone
You work during the deconstruction of wind turbine facilities
Support for site renovation (assistance to the contracting engineer, LNE certification, polluted sites and soils)
Advice on industrial waste
Waste survey before demolition
Waste analyses
Training: Understand the challenges and constraints of a polluted site and soil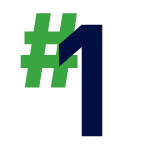 confidence
Independent third party body working for an even safer industry. Apave experts advise you and provide bespoke response to your challenges. Recognised for its knowledge of risk management for 150 years, Apave supports its customers in a shared progress approach, for a safer and more sustainable world.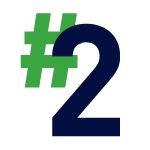 expertise
The skills of our field teams. Knowledge of technical and environmental regulations. Drawing on our experience, we work on a daily basis on developments related to the operation of your activities, so that you can maintain the highest safety level for your facilities and organisations.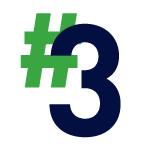 commitment
Provide a response targeting industrial efficiency and process digitisation
For each of your projects, a local multidisciplinary team is made available to give thorough consideration to all the impacts related to risk management. Our satisfaction is in bringing you a high level of technical know-how by guaranteeing the best project management while considering the background, your objectives and all your constraints

Need assistance?
Our experts have the answers!
Let us guide you!
Discover the Apave offer in France!