Many professions concerned
This large-scale recruitment plan covers all of the Group's areas of expertise.
The job openings are for all profiles and talents: young graduates – more than 20% of the positions are for them – managers, engineers, technicians and work-study students. Thanks to the diversity of its areas of expertise, its customers and the sectors of activity the Group works in, joining Apave opens up many prospects for career development and personal fulfilment, in technical, managerial and geographical terms.
Among the occupations sought…
Technicians responsible for electrotechnical, mechanical, material and physical measurement inspections
Engineers qualified in civil engineering, electrical engineering, mechanical engineering, welded construction and health, safety and the environment (HSE)
Health and safety coordinators (H&S)
Property surveyors
8000
engineers and technicians
In a context of profound change in the world and a growing need for safety, support and risk management, Apave is adapting its activities and accelerating its development. This ambitious recruitment plan confirms our dynamism and our desire to consolidate our position as a recognised leader in risk management. It also illustrates our ability to support the development and recovery of the regions and to invest in the future.
Inventing future
risk management
The industrial, digital and energy transitions, economic changes: the world is changing and with it the risk management professions are changing too.
The Group is adapting to this new situation and is continuing its transformation by offering its customers innovative service offerings combining technologies with historical know-how. Thanks to digital technology, for example, Apave allows its trainees to experience differentiating training courses with the help of virtual reality. The inspection and control professions are also undergoing their transformation, now using drones or artificial intelligence. For example, thanks to a unique solution in Europe, infrastructure (bridges, tunnels, etc.) and buildings can now be monitored in real time, thus enabling the risks of structural deformation to be anticipated.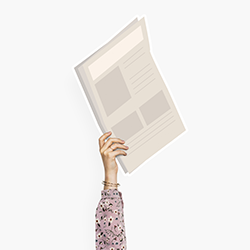 Apave is an international group specialised in risk management with more than 150 years' experience. An independent company with turnover of around €950 million, Apave currently has 12,400 employees, 130 agencies in France, 170 training sites in France and abroad, and 18 testing centres. Apave operates internationally in more than 45 countries. Nearly 500,000 customers already place their trust in it in France and abroad. www.apave.com


Agence Dakota
+33 (0)1 55 32 10 40
Brunswick Group
Hugues Boëton - Aude Lepreux
+33 (06) 79 99 27 15