Training for EVCI deployment: a prerequisite for the development of sustainable mobility
KEY DATA
- European standard CAFE 2020 (Corporate Average Fuel Economy): all manufacturers' models registered in Europe must not exceed an average annual threshold of 958 CO2 per kilometre, or face penalties.

- Mobility Orientation Law (LOM) adopted on 24 December 2019: public and company fleets with more than 100 vehicles will have to include a minimum of 10% low-emission vehicles when renewing their fleets from 1 January 2022, 20% in 2024, 35% in 2027 and 50% from 2030.


Although the charging infrastructures accessible to the public - nearly 29,000 in the country - are adapted to the current fleet, they are on the other hand undersized to meet the expected growth of the low-emission vehicle market. The technical challenges are enormous for the players in the sector: not just any charging station can be installed in any place, for any purpose, under any conditions. Apave's historical positioning in the prevention of electrical risks, as well as our expertise in the technical inspection of EVCIs, has naturally led us to extend our strategic consulting and training offer to present and future electromobility players
The founder of Blue2Bgreen has chosen to place the future of his company in the hands of the Apave Group in order to increase its intervention capacities and benefit from a network of experts throughout the country, while generating obvious synergies with the business lines linked to EVCI inspection or training in electrical risks.

Capitalising on the Group's areas of expertise and skills, Apave now relies on its new subsidiary Blue2Bgreen to offer training courses leading to qualifications for future technicians responsible for the installation and maintenance of EVCIs.

For whom?
Made compulsory in 2017 for all public and private charging stations above 3.7kW, these training courses are aimed at installers, electricians and maintainers. For those involved in the design, maintenance or development of charging stations who wish to be supported in their strategy for deploying their offers, Apave will offer them a range of training courses dedicated to the marketing and maintenance of EVCIs.

Where will it be offered?
In line with public policies and local needs, Apave will launch its new training courses in the first half of 2020 in 15 cities where the Group is present, including Saint-Denis, Lyon, Lille, Toulouse, Rennes and Strasbourg.
About Apave
Apave is an international group with over 150 years of experience in risk management. An independent company with a turnover of around €1 billion in 2021, Apave currently has 12,650 employees, 130 agencies in France, 170 training sites in France and abroad and 18 test centres. Apave has an international presence in over 45 countries. Nearly 500,000 customers already place their trust in Apave in France and abroad. www.apave.com
With nearly 350,000 people trained each year, Apave is the leader in occupational health and safety training. Training at Apave means 2,200 experienced, qualified and regularly audited trainers. These employees - trainers in the morning and practitioners in the afternoon - all practice a profession directly linked to their teaching duties within the training business. This approach to training, provided solely by working professionals, is a decisive added value for Apave's clients, who know that they can benefit from training that brings immediate operational gains.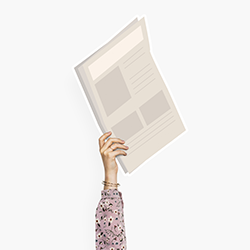 Your press contacts
DAKOTA COMMUNICATION AGENCY
Christèle Solis & Cécile Chapron
apave@dakota.fr – 01 55 32 10 43