Accelerate Apave's development and transformation in France and internationally
This new strategic plan confirms the acceleration of Apave's development and transformation in France and abroad. It is based on the following four pillars:
Speeding up growth in France and abroad, in particular through external growth
Targeted development in the four business sectors in which the Group aims to become a leader, the business lines (Non-regulatory Inspection, Certification & Labelling, Training), and the priority geographies (Europe, South-east Asia, Africa & the Middle East) on which the Group will focus its future efforts and investments.
Development that will draw upon an ambitious external growth strategy, in particular internationally, and on an organic growth strategy driven by innovative and differentiating offers, into which the new technologies (drones, virtual reality, augmented reality, QR codes, etc.) will be integrated.


Sustainable improvement of the Group's commercial, operational and financial performance
Improving commercial performance by harmonising and optimising the price policy and commercial efficiency processes, all the while keeping up a high level of expertise and skills to enable our customers to enjoy a one-of-a-kind experience.
Improving operational performance by speeding up the modernisation of our IT tools, developing on-line services for our customers, and moving towards more digitised processes to offer a responsive and personalised service.
Improving financial performance through Group-wide efforts to control expenditure better and by improving our cash flow to maintain a state of good financial health.
Continuing the cultural transformation towards a more integrated and customer-focused Group
Satisfying our customers, who place their trust in us and with whom we work, as the prime objective of the Group and its 12,400 employees, by developing a more digital and simplified customer experience, and by measuring improvements in customer satisfaction using the Net Promoter Score (NPS).
Improving our employees' career management by applying the "symmetry of attention" concept and through high-granularity steering of skills and talents.
Involving employees more closely in the Group's results and performance by creating an employee shareholding system, initially in France.
Embodying the Group's Stated Purpose and showcasing its contribution to the external challenges faced by the Company and its customers through an updated CSR roadmap championed by all.
Speeding up the Group's innovation and digitalisation dynamic
To move ahead of changes in Apave's businesses and position itself as a full-fledged player in digital trust (augmented reality, cybersecurity, structure monitoring, industry 4.0 and digital twins, remote inspection, etc.) while continuing to modernise the Group's information systems.
Apave is positioned in a growing and rapidly changing market, in particular relating to technological developments and ecological transition issues. With these changes in mind, our strategic plan marks a new stage in the transformation that we initiated a few years ago. To enter the world's Top 5 in our four priority sectors by 2025, we have come up with an ambitious, realistic plan that combines performance, growth and innovation. We are determined to see it through with the help of our employees, who have actively participated in its development,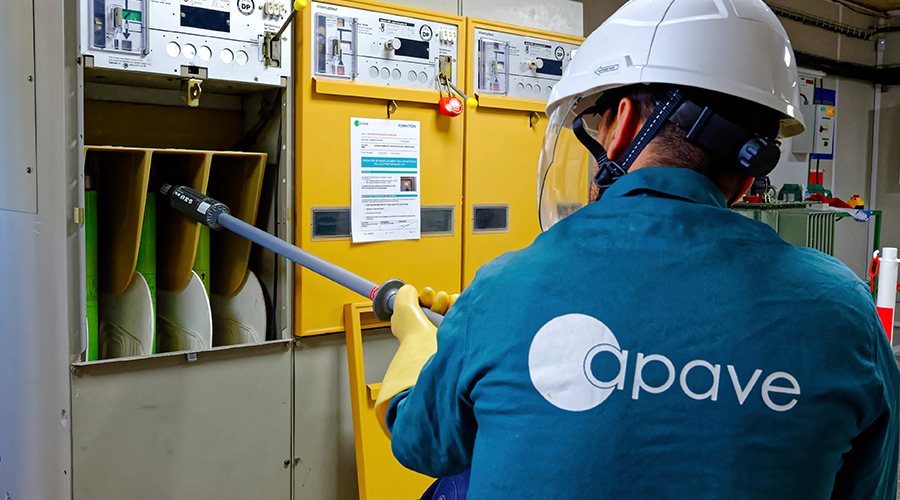 Apave has set the following 2025 targets based on this strategic plan:
Average annual turnover growth of 10%
EBITDA to turnover ratio > 10%, up more than 50%
40% of turnover generated internationally
A twofold increase in the proportion of "non-regulatory" activities
Customer Net Promoter Score above 40 and employee engagement rate above the average for similar companies.
This strategic plan was co-constructed with customers and employees. It was based on detailed external and internal analysis, as well as listening to people's perceptions and expectations.

Apave has also worked for several months with its customers and employees to define its Stated Purpose, as revealed on 11 January 2021: "To take action as a trusted player for a world that is safer, more sustainable and conducive to shared progress". This Stated Purpose forms part of the Group's history and reflects the active contribution that Apave and its 12,400 employees wish to make to the world of today and the future.

At the same time, to support this development and to finance the goals set out in the new 2021-2025 strategic plan, the Group has begun its search for a growth partner.
With this strategic plan, the Apave Board of Directors aims to build a more integrated, more innovative and digital Group that is customer focussed, more attractive, and full of committed employees who are proud of their jobs. Being linked to a growth partner will enable us to support the financing and success of this plan. It will enable the Apave Group to become a world leader that is recognised for its expertise in risk management and its ability to support its customers in their progress initiatives.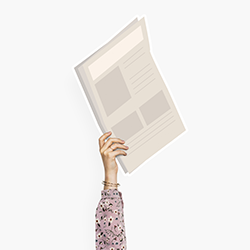 Apave is an international group specialised in risk management with more than 150 years' experience. An independent company with turnover of around €950 million, Apave currently has 12,400 employees, 130 agencies in France, 170 training sites in France and abroad, and 18 testing centres. Apave operates internationally in more than 45 countries. Nearly 500,000 customers already place their trust in it in France and abroad. www.apave.com


Agence Dakota
+33 (0)1 55 32 10 40
Brunswick Group
Hugues Boëton - Aude Lepreux
+33 (06) 79 99 27 15