Apave announces today the acquisition of 90% of Eurocontrol, the number 3 company in the Spanish market.
Created in 1973 and with 50 years of history, Eurocontrol achieves a turnover of € 65m (2019) and has a fine territorial network with 29 agencies spread over the whole of Spain. Its 1,300 employees perform and control all types of materials, equipment, components, services, installations and industrial plants on a daily basis.
Thanks to a wide range of services and products and high-level expertise, Eurocontrol responds effectively to the essential challenges of its 200,000 customers, including outside the regulatory framework (70% of turnover). The company counts among its customers recognized brands in the sectors of Energy, Industry, Construction and especially Telecommunications. Whether through its size, its positioning, its expertise or its geographical exposure, the acquisition of Eurocontrol is in line with the axes of the future 2025 strategic plan of the Apave group.
Supported by the Board of Directors, this acquisition allows Apave to consolidate its position as a leading player in Europe and to confirm its development ambition.
The acquisition of Eurocontrol marks an important step in the development of the Apave group internationally and is perfectly in line with the development axes of the future strategic plan that we are in the process of finalizing. The expertise and business sectors of Apave and Eurocontrol are both similar and complementary, and will allow us, together, to form a stronger group. I welcome the 1,300 Eurocontrol employees to the Apave Group.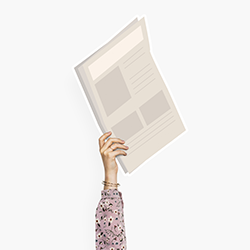 Apave supports companies and local authorities in keeping their technical, human and environmental risks under control. An independent company that recorded € 881m in turnover in 2019, Apave currently has 12,400 employees, 130 agencies in France, 29 sites in Spain, 170 training sites in France and abroad and 34 laboratories and test centres. Apave operates internationally in 50 locations. 256,000 companies and local authorities already place their trust in Apave, both in France and abroad. www.apave.com


Agence Dakota
+33 (0)1 55 32 10 40
Brunswick Group
Hugues Boëton - Aude Lepreux
+33 (06) 79 99 27 15