Skills
development
Tests on fire detection zones, tests on equipment such as fire doors, smoke extraction motors, fire extinguishers, all of which require an expert eye. This expertise is passed on by the trainers. With this in mind, Apave is developing training courses that enable people to improve their skills and become trainers. By becoming an inspector/trainer, you can combine "Know-How" and "Transmission" to your colleagues.
Supervision as a
successful integration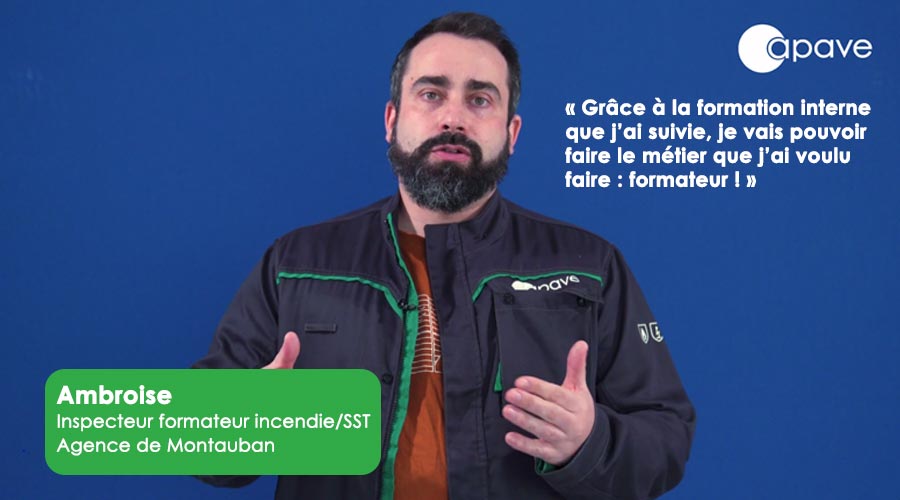 Within a multidisciplinary team and under the aegis of a tutor, your integration will be facilitated. With a follow-up programme and the implementation of a career plan including internal training, you have all the cards to integrate and develop as you wish. Thanks to your tutor, you will benefit from regular supervision that will help you integrate. What better way to talk about this apprehension and pick up the "tricks of the trade". The manager and trainer are also there to reassure, support and take over if necessary.