Internships or management positions:
Positions for all profiles and all professions
Inspection, training, measurement tests, technical advice and support, certification and labelling: the recruitment plan launched by Apave concerns all of the Group's businesses and subsidiaries.

The most sought-after professions include:
Engineers specialising in infrastructure and construction
Technical assistance inspectors, electrical and mechanical
Inspection technicians / Training technicians
Training consultants / Property diagnosticians
The Apave Group in figures
150+ years of experience

1 billion€ in turnover

13,000 employees

130 branches in France

170 training centres

18 industrial test centres

45 countries worldwide
Integration and skills development :
A proactive HR policy to ensure that all talents are expressed
Progressive autonomy and responsibilities, sharing of expertise, tailor-made training to enhance skills, career development, mobility throughout France, Europe and internationally ... The Apave Group deploys a proactive policy to support its employees in the development and management of their careers within the Group:
Whether they are a recent graduate, an executive, an engineer, a technician, a work-study student or an intern preparing for degrees from 2 to 5 years of higher education, each new employee benefits from a personalised integration programme - a training programme as well as a tutoring system - to ensure that they take up their position in the best possible conditions.
Diversifying the range of assignments, leading and designing training courses, becoming a technical advisor to a client or colleague, managing projects while also managing the commercial and financial aspects, carrying out international assignments, moving to another region or taking on managerial responsibilities... The Apave Group supports the development of its employees' skills and ambitions throughout their careers, thanks in particular to tailor-made internal training courses.



Download the press release
Joining the Apave Group means working at the heart of the major challenges and transformations of the century. The ecological transition and the digital revolution are profoundly changing the nature of risks and the way we understand and manage them. Our 13,000 employees around the world work every day to make the world safer, more sustainable and more collective, in order to protect people, property and the environment.
Visit the Group's website to find out more about its activities
About Apave
Apave is an international group with over 150 years of experience in risk management. An independent company with a turnover of €1 billion, Apave currently has 13,000 employees, 130 agencies in France, 170 training sites in France and abroad and 18 test centres. Apave has an international presence in over 45 countries. Nearly 500,000 customers in France and abroad already place their trust in Apave. www.apave.com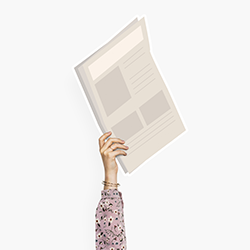 Dakota Communication Agency
Christèle Solis, Cécile Chapron & Valentine Guyot
apave@dakota.fr - +33 (0)1 55 32 10 43/47