Baltic Control Group has a strong inspection background in food & agriculture, industry, metals & minerals and waste recycling. It is a Scandinavian leader in certification of the food, feed and sustainability sectors.
With its 42-year history, Baltic Control Group has a strong territorial network throughout the world which will strengthen Apave's presence in its priority markets, particularly in Europe, India, the Middle East, Africa and America. This acquisition, the 12th in two years for the Apave Group, confirms the Group's strong development ambitions as announced in its strategic plan for 2025.
The complementary nature of the activities, accreditations and geographical areas covered by Baltic Control Group will enable Apave to broaden its range of services in France and internationally, particularly in the field of maritime inspection and international trade, in the certification of companies in the agri-food sector, as well as in environmental and sustainable certification (non-GMO, non-pesticides etc.).

Download that press release
We are taking a new step in our development: Baltic Control Group is a recognised player in the TIC industry and its expertise and business sectors are both consistent with, and complementary to, those of Apave. This acquisition will allow us to strengthen our geographical footprint in our key regions, such as Europe and South East Asia, and to take our first steps in regions such as Northern Europe and America. I would like to extend a warm welcome to the 185 employees of Baltic Control Group who are joining us.
The owners and CEOs of Baltic Control Group Karina E. Nielsen and Martin E. Pedersen continued "We are very pleased and excited about joining Apave Group and are confident that this decision will strengthen our group and business to the benefit of clients and partners worldwide".
This acquisition will also promote synergies between the two groups in terms of social and environmental responsibility, in order to support their clients even more actively in accelerating their industrial, ecological and energy transition challenges.
About Apave Group
Apave is an international group with over 150 years of experience in risk management. An independent company with a turnover of €1 billion, Apave currently has 13,000 employees, 130 branches in France, 170 training sites in France and abroad and 18 test centres. Apave has an international presence in over 50 countries. Nearly 500 000 clients in France and abroad currently place their trust in Apave. www.apave.com
About Baltic Control Group
Baltic Control Group is a leading inspection, testing and certification company. Headquartered in Aarhus, Denmark, Baltic Control Group currently has 185 employees and operates in more than 50 countries through subsidiaries, joint ventures and partner companies. www.balticcontrol.com and www.bccertification.com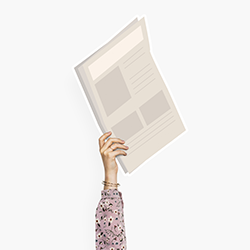 Brunswick Group
Hugues Boëton - Aude Lepreux
06 79 99 27 15