With this acquisition, the Apave Group, already present in 45 countries, intends to strengthen its presence in its priority development markets such as the Middle East and the Asia-Pacific region, as well as the United States and the United Kingdom.
This acquisition confirms the Apave Group's ambition, announced in its strategic plan, to double its international presence, mainly through external growth. The complementary nature of the businesses and geographic areas covered by ABS Consulting's technical inspection service line and the Apave Group will enable Apave to broaden its service offering in the field of technical, human, environmental and digital risk management through its five businesses: inspection, training, tests and measurements, certification & labelling, and consulting & technical support. The know-how provided by the 700 ABS Consulting experts who will join Apave in some 15 countries will enable the Group to offer more integrated risk management services to all its clients and to accelerate its development in the Energy and Industrial Equipment markets.

Download our press release
We are delighted to conclude this agreement with ABS Consulting for the acquisition of its technical inspection service line, which represents activities complementary to our own historical activities and in line with our development ambitions. This acquisition will allow us to expand our geographical footprint and enrich the Apave Group's expertise, while meeting our clients' new needs with innovative and sustainable risk management solutions.
Content Block
The transaction is expected to conclude in the first quarter of 2023 and is subject to the fulfilment of certain conditions precedent customary in this type of transaction (in particular those relating to merger control approvals). Beyond this transaction, ABS and Apave do not exclude continuing their commercial collaboration in the field of risk management and safety.
About Apave
Apave is an international group with over 150 years of experience in technical, human, environmental and digital risk management. An independent company with revenues of €989 million in 2021, Apave currently has 12,650 employees, 130 branches in France, 170 training sites in France and abroad, and 18 testing centres. Apave has an international presence in over 45 countries. Nearly 500,000 customers already trust Apave in France and abroad.
More information on www.apave.com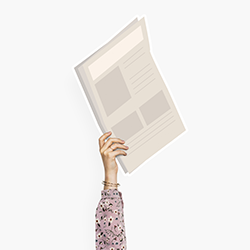 Your Press contacts
Brunswick Group
Hugues Boëton - Aude Lepreux
06 79 99 27 15