No safety, no sustainable progress: a conviction at the heart of the Apave Group's corporate purpose
For 150 years, Apave has accompanied major technological changes and revolutions by developing expertise to guarantee the safety of people, industrial goods and the environment. Today, Apave continues its mission as a trusted third party for its customers to ensure that the major changes of our time, such as digitization and digitalization, combine performance and safety on a daily basis and over time.



In line with our expertise in technical, human and environmental risk management, our group has a strong ambition to become a reference in digital risk management. At a time when the digital revolution is transforming production and consumption methods, we must support our clients, as a trusted digital third party, in their own digital transformation, so that they can, on a daily basis and over the long term, carry out their business in complete security. In this respect, joining the Campus Cyber network of excellence was an obvious choice and I am delighted that our teams can contribute to the emergence of this multi-faceted French expertise.
This strong ambition on the challenges of digital risks is an integral part of the Apave Group's new strategic plan unveiled in early 2021. It is being implemented thanks to the complementary nature of Apave's traditional businesses (Inspection, Training, Certification and Labelling, Consulting and Technical Support, Testing and Measurement) and the new skills acquired through targeted acquisitions and strategic partnerships. The recent acquisitions of AxesSim and SixFoisSept confirm this desire to act in the service of cybersecurity and digital confidence.
About
Apave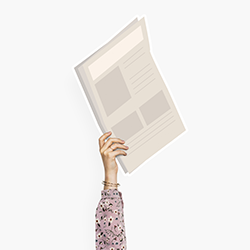 Apave is an international group with over 150 years of experience in risk management. An independent company with a turnover of €881M in 2019, Apave currently has 12,400 employees, 130 agencies in France, 170 training sites in France and abroad and 18 testing centres. Apave has an international presence in over 45 countries. Nearly 500,000 customers already place their trust in Apave in France and abroad. www.apave.com
Press contacts
Agence Dakota
+33 (0)1 55 32 10 40

apave@dakota.fr
Brunswick Group
Hugues Boëton - Aude Lepreux - 06 79 99 27 15