Apave confirms its external growth dynamic
Apave has thus confirmed its external growth momentum as announced at the launch of its 2021-2025 strategic plan. These two operations, the first of a multi-year momentum that is tending to accelerate, are part of the Apave Group's ambition to position itself as a leading player in digital risk management.

The combination of the historical expertise of Apave's 12,400 employees combined with that of AxesSim and SixTimesSept allows Apave to offer more comprehensive and more effective risk management solutions. These cutting-edge solutions will be especially targeted at customers in the aerospace, transport and defence industries.

The world is changing quickly and digital technology is transforming the way our customers perform their work and how Apave can support them. We are proud to announce these two strategic operations, which will enable Apave to offer its customers solutions which combine the strength of its expertise with the power of digital technology. This announcement confirms the Group's desire to accelerate its development and its ambition to support its customers in creating a safer, more sustainable world that results in shared progress.
About us
About AxesSim
Founded in 2007, the French software publisher AxesSim, a specialist in digital simulations in the electromagnetism field, joined the Apave Group in April 2021.
AxesSim's solutions complement Sopemea's offering, a subsidiary of the Apave group specialising in physical industrial tests (mechanical and climate simulators, electromagnetic compatibility and electrical compliance) for qualifying equipment according to a standard or sector reference of the customer. The digital simulation offered by AxesSim makes it possible to create digital twins to anticipate and validate technical solutions related to electromagnetic interference.

With this innovative offering, Sopemea customers will be able to optimise the qualification of their equipment, with the permanent objective of ensuring the safety of their users.
About SixFoisSept
Specialised in SmartData, SixFoisSept develops decision-making tools using artificial intelligence. With Apave holding a majority stake in it, SixFoisSept joined the Apave Group in January 2021.
The flagship offering developed by SixFoisSept consisted of developing, for the needs of OSAC, a subsidiary of the Apave Group, authorised by the Minister of Transport to carry out air safety inspections missions, a tool which materialises the RBO, Risk-Based Oversight part of the established EU Regulation. This programme, optimised both in terms of safety and the resources used, guarantees operators, manufacturers and supervisory authorities an objective measurement of the risk factors and a scientific justification of the regulatory monitoring plan thus produced.

Beyond aeronautics, this RBO approach is available in all industrial sectors, enabling Apave and SixFoisSept to offer cutting-edge products to all their industrial customers.
About Apave
Apave is an international group specialised in risk management with more than 150 years' experience. An independent company that recorded €881million in turnover in 2019, Apave currently has 12,400 employees, 130 agencies in France, 170 training sites in France and abroad, and 18 test centres. Apave operates internationally in more than 45 countries. Nearly 500,000 customers already place their trust in it in France and abroad. www.apave.com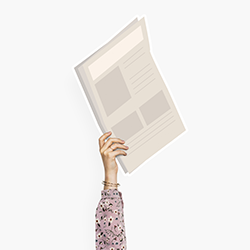 Agence Dakota
+33 (0)1 55 32 10 40
Brunswick Group
Hugues Boëton - Aude Lepreux
06 79 99 27 15