An unusual lightning generator

The only 200 kA current generator available in France in the private sector, the LG200k is now able to generate all waveforms and to sequence them.
As of now, all the external equipment of an aircraft or any military system can therefore be lightning qualified in the Sopemea laboratory in Toulouse. Thanks to the LG200k, it is also possible to assess the direct effects of lightning on any structural component: metal or composite panels, etc.
The designers of equipment exposed to the lightning risk can carry out their tests in the Sopemea Toulouse laboratory.
Test Method 100% compliant on arc and in duct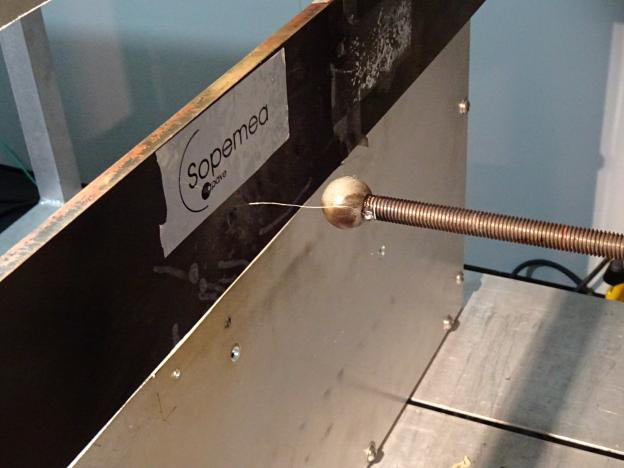 Direct effects lightning generator, current up to 200 kA.
Test area: 3 m x 2.5 m x 2.5 m / expandable on request.
Waveforms A, Ah, B, C and D, applied alone or combined. Learn more about waveforms tested
Installation & instrumentation specific to each test.

STANDARDS
Defence: MIL-STD-464 / MIL-STD-1757 / AECTP-250.
Aeronautical: EUROCAE ED-84 / ED-105 / ED-14 / SAE ARP 5412 / RTCA/DO-160.
Manufacturer specifications.
Example of applications
Antennas.
Cameras.
Propeller parts.
External lights.
Missiles.
Radomes.
Probes (Pitot, AOA, Icing, etc.).
Composite structures.
Landing gear.
In the press
AERONEWSTV discusses them in its report of 10 September "Sopemea tests lightning impacts on aircraft".
On 4 September last, the Aeronewstv team visited to produce a report on the expansion of the capacity of the direct effects lightning generator, the LG200k.