Aware of these profound changes, Apave is taking strong action to guarantee its employees and customers a better quality of life at work. For several years now, the Group has been pursuing the objective of "Zero Accidents", which is reflected in the field by the strengthening of a common Health, Safety and Environment (HSE) culture and the implementation of an active risk prevention policy, at all levels of the company. Each of our 12,650 employees, through their daily actions, their professionalism, their spirit of initiative and their ability to adapt, is a key player in our commitments to preserve human life and ecosystems.
And to support them in this ongoing process, digital technology provides an effective response to the need for responsiveness and interactivity, essential qualities for better prevention of occupational risks. Thanks to the "Alert Sécurité" mobile application, they can report any dangerous situations or accidents they may witness or share best practices.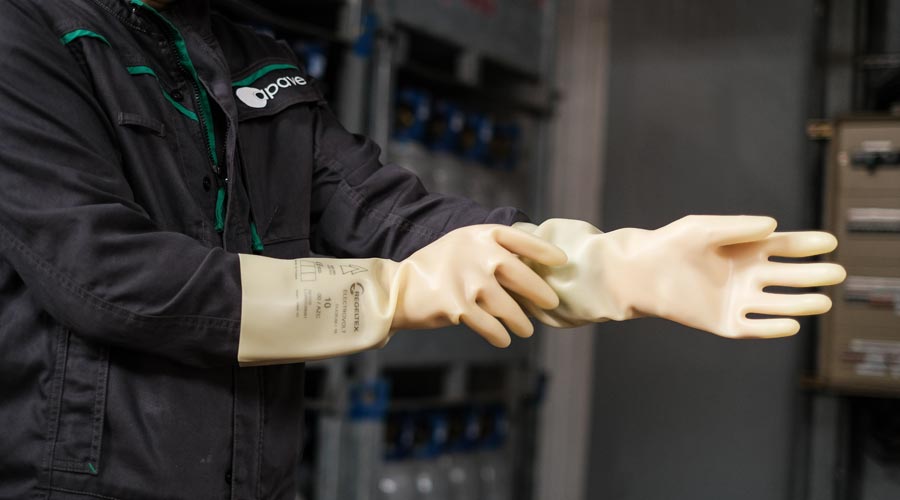 Beyong controlling the risk of accidents and combating illness by limiting exposure, particularly to ionising radiation, changes in working methods have profoundly changed the expectations of employees who wish to find a balance between personal constraints and professional life. And while the health crisis is revealing the importance of social ties and the development of solidarity within the company, being able to come together around common values is a powerful vector of internal cohesion. Integrity, independence, competence, respect for laws and people, social and environmental responsibility... Every day, the Group's employees assert theirs through their professionalism, at our clients' sites as well as in our agencies and locations in France and abroad.
For more than 150 years, Apave has accompanied major technological changes and revolutions by developing expertise to guarantee the safety of people, property and the environment. On April 28, World Day for Safety and Health at Work, a symbolically important day for us, Apave's Executive Committee has launched a Group-wide initiative that is open to all and will mobilize everyone:
#moisdelasécuritéApave
.
Convinced that improving health and safety in the workplace is the foundation of all progress in the social, economic and societal dimensions of our activities, we are committed to preventing, controlling and managing risks of all kinds in order to guarantee the physical and psychological integrity of our employees.
This is the starting point for our action, our strategic choices and our development.