The SNF group has 7,000 employees worldwide, including 1,700 in France, and is one of the largest chemical companies in France. It is present in over 50 countries and manufactures in 21 plants in Europe, Asia, Australia and the Americas. It treats the water of more than 800 million people around the world.

The head office is located in Andrézieux-Bouthéon in the Loire region, 15 km from Saint-Étienne. This site is subject to numerous regulatory controls.



We met with Mr. Christophe Magat, Director of Electricity-Instrumentation-Automation at the group's headquarters. He entrusts the Apave teams in St Etienne with the regulatory control of the installations at the Andrézieux-Bouthéon site. He gives us some explanations.
What are your challenges in terms of
prevention at the Andrézieux-Bouthéon site?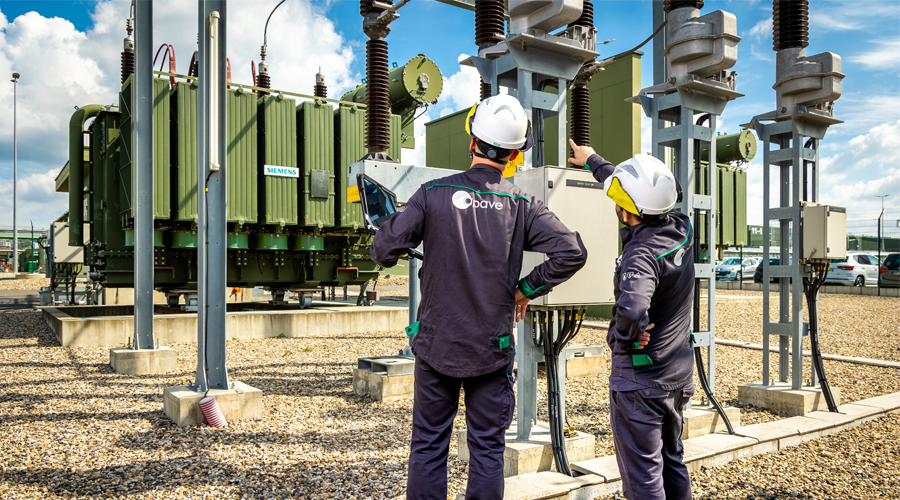 The site is classified as SEVESO 3 high threshold due to the raw materials used, the cumulative quantities stored and the fact that certain substances are classified as toxic by inhalation or are dangerous for the environment.

The Andrézieux site is part of the Installations Classified for Environmental Protection (ICPE). Such a classification for a company entails the implementation of:
A Major Accident Prevention Policy
A Safety Management System (SMS)
Danger studies linked to the processes
Information for the public
A high level of protection for people and the environment
A process of continuous improvement of the safety of its installations
Our main challenges are related to the prevention of chemical risks. We are subject to audits, inspections and regulatory visits by the DREAL (Regional Directorate for the Environment, Planning and Housing) and other bodies, which regularly check the compliance of our facilities.
The collaboration between SNF and Apave should therefore continue in the years to come?
The Apave teams in Saint Etienne listen to our needs and requirements.
They support us with a concern for continuous improvement in terms of documentation and inspections. We also ask them to go beyond regulatory requirements, while remaining very pragmatic.
For our part, we are attentive and active in resolving observations made during inspections and regulatory controls of our installations. This allows us to improve and progress. This added value is essential.
Yes, I hope that this collaboration will continue because the management of regulatory controls on a SEVESO industrial site is essential, in a sensitive context. Being accompanied by experts is a guarantee of safety and allows us to face the future with confidence.
Why do you call
on Apave?
It's historical!
We have been working with Apave for over 30 years in sectors such as electricity (initial inspections of installations, periodic inspections for the protection of workers), lifting, pressure equipment, ATEX and training.

We expect our service providers to perform quality work in compliance with standards and our own safety requirements. The responsiveness and proximity of our contractors are important criteria in the selection of external companies.

So, even though we have a long-standing relationship, we continue to work with Apave because the teams give us complete satisfaction and know how to meet our expectations.
They know our facilities, our equipment and our teams. What we appreciate most of all is that we have always had the same contacts for several years. This is an opportunity for us because it facilitates exchanges, allows us to keep a history, to understand our risks and our safety instructions.

Their competence, seriousness in their work and autonomy in their interventions are strong points that make us work with Apave.
In addition to regulatory checks and inspections, we also ask them to train our teams. In particular, all the electrical clearances! We have more than 200 people on the site who need to be certified.

To do this, we use Apave's e-learning offer. Our teams are very satisfied with it. We travel a lot and it is sometimes difficult to schedule two or three consecutive days of face-to-face training at our premises. Distance learning therefore allows us to carry out these refresher courses more easily and in several sessions if necessary. This option has enabled us to solve major organisational problems.