How to act on
your energy consumption!
Controlling your energy efficiency is a prerequisite for continuing your business in a sustainable manner and ensuring the profitability of your business. The objective is to optimise your energy consumption by implementing concrete actions with immediate effect.
Renegotiate contracts
You have signed one or more contracts for the supply of electricity, gas, fuel or oil for all your sites. Renegotiating these contracts can be an essential lever for controlling your operating costs. Maintenance and operating contracts are also concerned and can limit your management costs.
Carrying out energy audits
An energy audit is a methodical analysis of energy consumption and use leading to :
Quantifying energy flows and their distribution over the different activities (buildings, processes, transport) and different uses (combustion, heat production and distribution, space heating, processes, electrical power, compressed air, cold, pumping, ventilation and air conditioning, lighting, etc.),
The establishment of energy performance ratios or indicators,
Identification and quantification of potential energy efficiency improvements (energy savings and implementation costs),
Establishment of an energy saving action plan classified according to :
Additional targeted energy diagnostics allow investigations of specific items such as boilers, compressed air installations, etc.
Raising awareness among your employees of simple actions that have an immediate effect
Adopt new habits that will have an immediate effect on your consumption:
Turn off equipment that is not in use
Implement teleworking (reduce fuel or heating consumption, etc.)
Reduce travel
Limit the use of air conditioning and heating

Discover how to consume less safely with our checklist (in french)
How to take action
on your equipment?
Substantial energy savings can be made through regular checks, analysis of consumption and even replacement of your equipment and materials. Indeed, as they age, their functioning deteriorates and they become more energy consuming. A diagnosis can help you to identify your priority areas for action.
Carry out checks on your equipment
Regulatory or non-regulatory checks can detect energy losses and the efficiency of your installations and equipment. They cover :
In industry: equipment such as boiler rooms, steam, compressed air, refrigeration, heating, ventilation, air conditioning, lighting and production processes (thermal, mechanical)
In the service sector and offices: lighting, ventilation, air conditioning, heating, electrical equipment and insulation
Check the maintenance of your equipment
Choosing to replace your equipment and materials, after carrying out diagnostics and assessments of their performance, means reducing operating costs and optimising your installations. The implementation of a maintenance strategy allows you to identify excess consumption.
Reducing the lighting inside and outside buildings, optimising the consumption of IT equipment
In addition to raising employee awareness, a more global action plan must be put in place to achieve savings. This involves a number of measures such as:
Turning off interior lighting when not needed
Limiting outdoor lighting
Investing in low-energy lighting such as LEDs
Installing presence detectors to trigger lighting
Set computer standby settings and turn off screens at night
Implementing optimised management of computer server operations
Implementing home automation to better manage consumption

Discover how to consume less safely with our checklist (french version)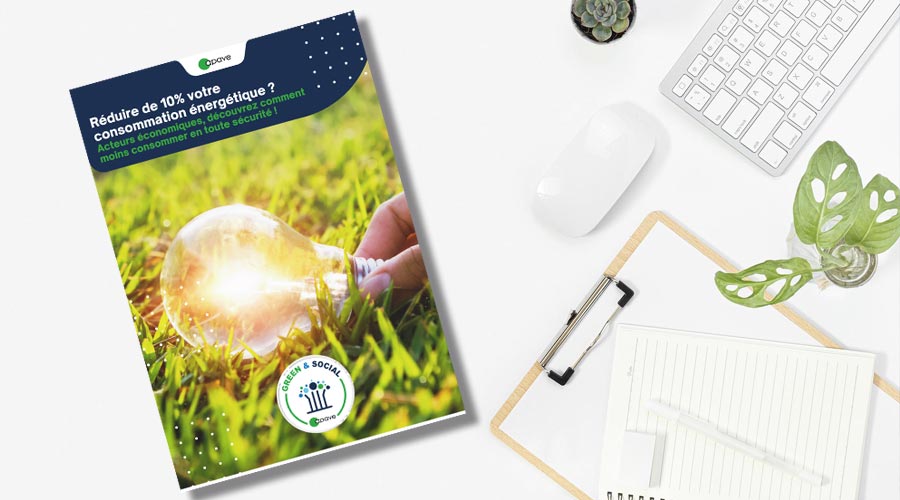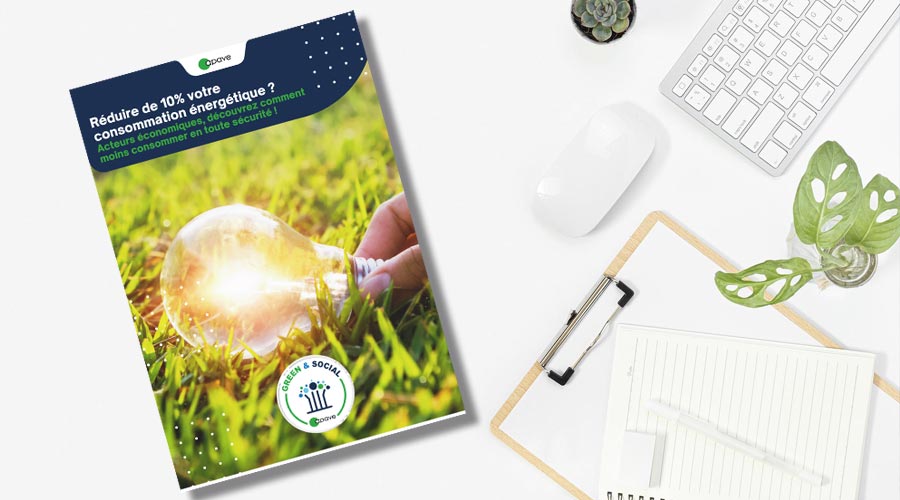 Our teams are available to assist you in the development and implementation of your energy efficiency plan, a solution from our Green&Social range:
Energy audits
Compressed air or steam energy audits
Search for leaks in energy production and distribution installations
Renegotiation of energy contracts
Verification of the efficiency of your equipment (furnaces, boilers, air conditioning systems....)
Campaign to measure the energy consumption of equipment
Verification of operations benefiting from CEE aid
Assistance in setting up an energy management system
Contact us: contact-client@apave.com - 0805 62 5000