Masteri Waterfront
an award-winning apartment complex project in Hanoi
Brought to you by the group Masterise Homes, a reputable real estate developer in Vietnam, Masteri Waterfront is a high-class apartment complex construction project launched at the end of 2020. Masteri Waterfront will consist of 6 towers of between 26 and 37 floors, on a 3.7 hectare area with multiple services available to future homeowners : gym, indoor swimming pool, rooftop garden, playground, fountain, outdoor lounge, landscaped gardens, among others. The project, which emphasises compliance with international standards, has already won two awards: "Best high-end condominium project in Hanoi" and "Best high-end condominium interior design".
"We are very proud to be partners in this project. The topping-out ceremony ceremony is an outstanding achievement and a significant milestone for the project. In the coming months, we will continue to work on the project to ensure that it is completed on time, safely and with the highest quality for the client's satisfaction," said Alain Boldrini, managing director of Apave in Vietnam.
Apave Vietnam
30 employees mobilised for site safety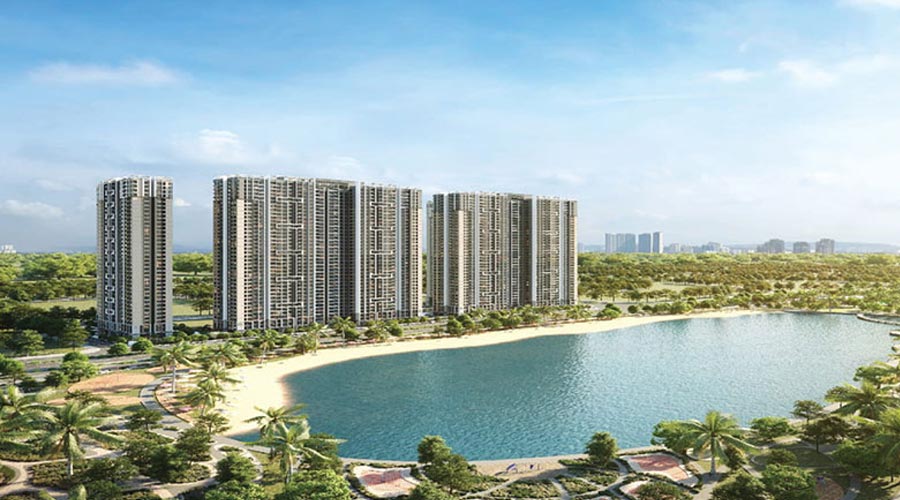 Apave has been present in Vietnam for 25 years. Since November 2020, Apave has been providing consulting services in project management, construction management and construction supervision, three of Apave's main activities in Vietnam. A team of 30 employees of the Vietnamese subsidiary was mobilised full-time to ensure the safety of the site, as well as to supervise the quality of the construction. More specifically:
Project management including development of an implementation plan, design management, establishment of quality management procedures, progress management, establishment of occupational safety and environmental sanitation procedures, budgeting and capital management.
Construction management and supervision including ongoing supervision of quality, progress, quantities, work safety and environmental sanitation.
An exemplary construction site in terms of
health, safety and environment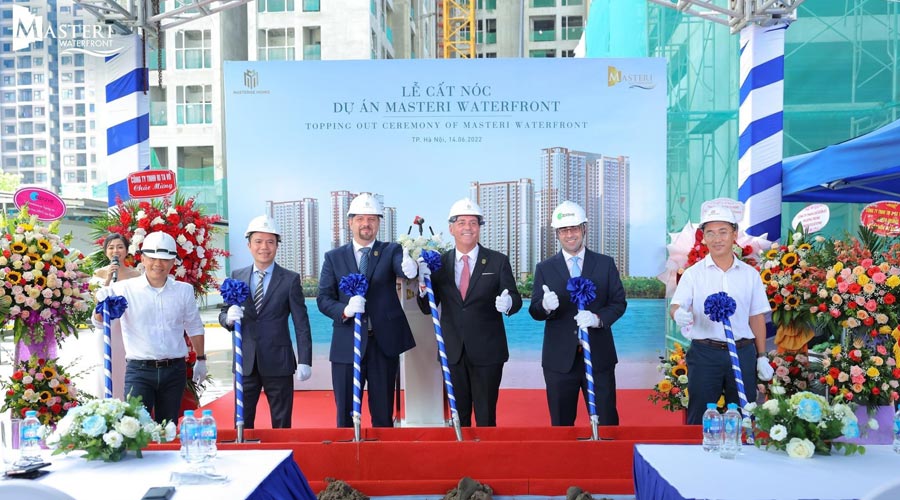 In June, the project reached two important milestones for a site of this magnitude: 3 million man-hours worked without a single accident, demonstrating Masterise Homes' commitment to achieving their health, safety and environmental objectives of zero harm to people and the environment, and the completion of the shell at an official ceremony attended by strategic partners, clients and media.
"I would like to express my gratitude, joy and pride in working with international partners to realise the ideas of a project that brings different life values to the residential community of Masteri Waterfront" - Speech by Mr. Adrian Chen, Business Development Director of Masterise Homes, at the groundbreaking ceremony.