Meet the Apave teams
at two recruitment forums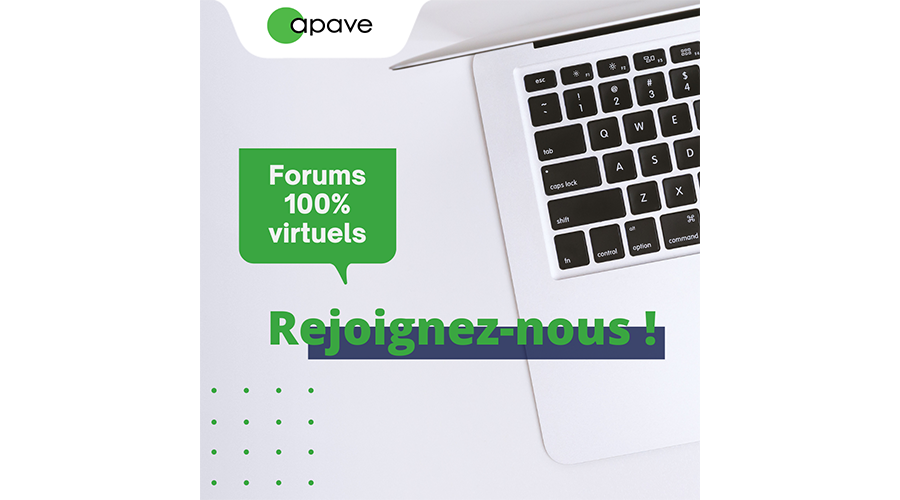 Apave, a leading group in prevention, risk management and professional training, is more than ever at your side and continues to develop to support its growth.
Forum dedicated to
Women Engineers
A 100% virtual forum - 04 and 05 May 2021
This 100% virtual forum will bring together more than 2,000 women engineers from more than 60 schools throughout France (for example: Polytechnique, UTC, Centrale Supélec, INSA, Les Mines, etc.). In addition, we are organising other forums focusing on engineering, tech and business careers. This will be an opportunity to help you with your needs for work-study students, interns and/or permanent contracts.
+ MORE INFORMATION
Top recruitment forum - 2021 employment event
Engineers and Technicians