Apave has just obtained ISO 45001 Occupational Health and Safety Management System certification, the world's first international standard on occupational health and safety (OHS). This standard was developed for organisations that are concerned with improving the safety of their employees and aims to improve safety levels in the workplace.



After an initial audit lasting nearly 30 days, ISO 45001 certification waś issued on 1 October 2021 for a period of 3 years by LRQA, an independent third party organisation, accredited́ by UKAS.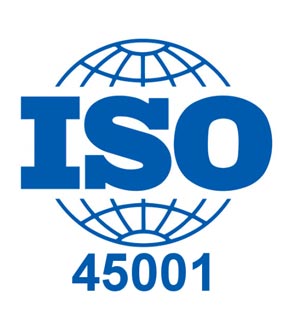 "As a risk management player, Apave pays particular attention to the health and safetý of its employees. Obtaining this particularly demanding certification confirms our desiré to act to protect our employees in the context of their missions both at our customers' sites and at our sites," explains Charlotte Nenner, QSSE Director.



Safety culture is at the heart of the Apave Group's concerns and is an integral part of its raison d'être: "Acting as a trusted player for a safer, sustainable world that promotes shared progress". It contributes to the prevention of accidents, which often result from risky behaviour encouraged by a progressive accumulation of failures and reduced vigilance.



Obtaining this certification confirms Apave's commitment to OHS risk prevention through the implementation of effective policies and objectives to :
Improve the safety of its employees
Reduce their risks in the workplace
Create better and safer working conditions
According to the International Labour Organisation (ILO), every year 374 million non-fatal injuries and illnesses are recorded, and more than 2.78 million people die as a result of an occupational injury or illness. A strong safety culture is therefore essential to prevent them.