Its purpose: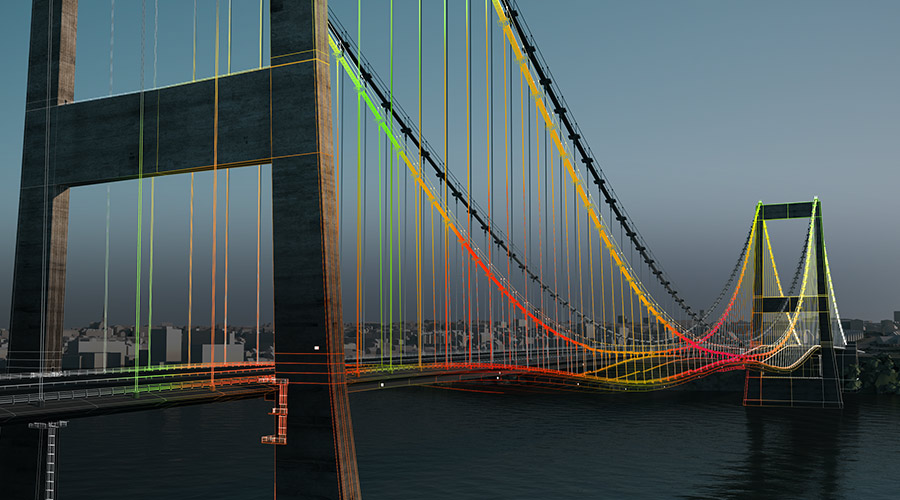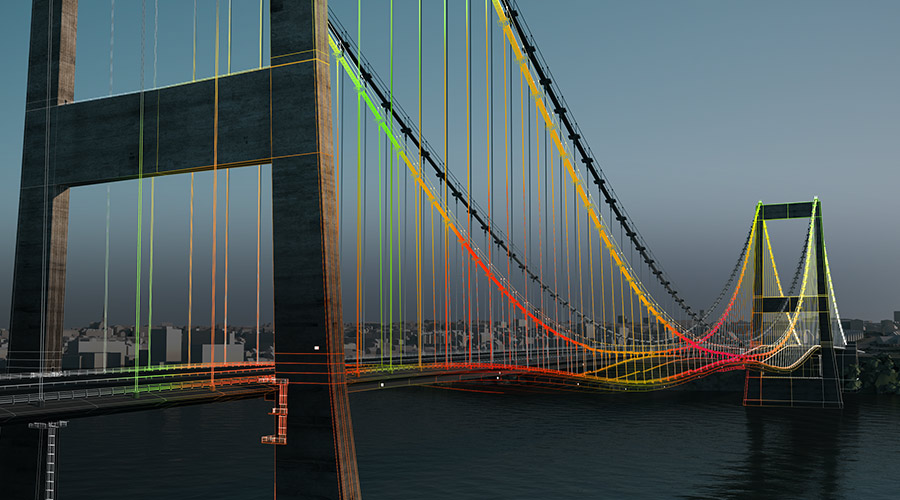 Anticipate any risk and therefore guarantee the solidity of structures and the safety of people.

Indeed, the Ap'Structure solution makes it possible to monitor bridges, dams, tunnels, roads, etc. in real time in order to check their safety and solidity and thus extend their service life.
How?
Wireless and connected sensors (developed by Sercel) are installed on the structure to measure vibrations, ambient noise and external stresses such as rain, wind, micro-earthquakes, etc. without requiring it to be shut down.
The data received and recorded (via Sercel's S'Lynks solution integrated into the sensors) are relayed over a secure internet network.
Apave engineers and technicians then retrieve these measurements and analyse them to understand the actual behaviour of the structure, monitor its evolution over time, activate alerts in the event of anomalies invisible to the naked eye and propose corrective measures.
Thanks to this partnership, Apave and Sercel combine their skills and expertise to anticipate the maintenance operations needed on the structures and thereby extend their service life.
Sercel is the world leader in designing and manufacturing seismic equipment and reservoir monitoring.
For more information,
www.sercel.com
Learn more about Ap'Structure