Rich and varied
missions
From risk prevention in buildings to fire safety, via disabled access, it deals with all the controls that concern the safety of people and property but also environmental protection and energy savings in buildings.
The profession of Construction Technical Control Engineer is varied, and thanks to the different types of sites, it allows the development of expertise in materials and the ability to meet the different needs of High Environmental Quality (HEQ) sites.
Trust as a
key to fulfilment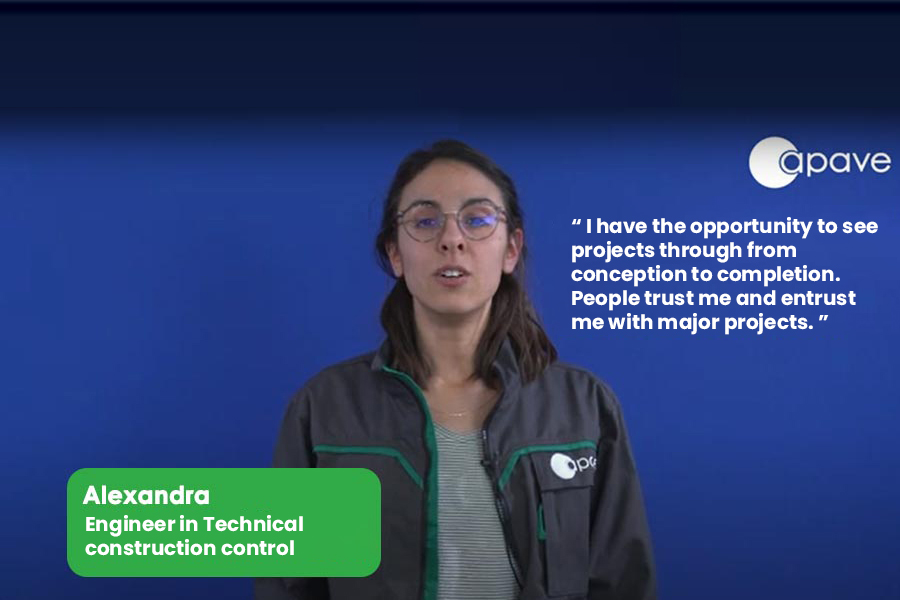 With an appetite for biobased materials, which are materials that are partially or totally derived from biomass (wood, hemp, rice husks, straw, flax, etc.) and geobased materials, which are of mineral origin (raw earth or dry stone), for High Environmental Quality sites, Alexandra has been able to develop expertise in this field, thanks to the trust placed in her by her team members, who have given her the sites on which she can flourish. Apave allows her to put her commitments to the benefit of her company in order to encourage the development of her employees.