As of January 1, 2021, the UKCA marking will replace the CE marking for the circulation of products in Great Britain (England, Scotland and Wales). Apave and its subsidiaries have been recognised as a testing and CE marking organisation for PPE for several years and can now meet the needs of equipment manufacturers wishing to enter the UK market.
From testing of equipment
to CE and/or UKCA marking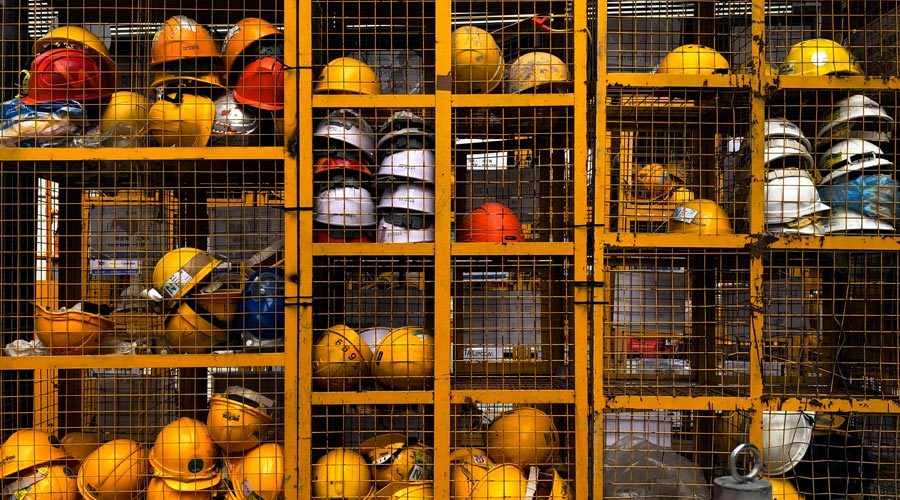 This new accreditation, obtained by the UK-based PARC subsidiary, enables the group to offer a full range of services:
Personal protective equipment (PPE) regulatory support
UKCA and/or CE marking for fall protection, head protection, eye and face protection and respiratory protection
Testing of personal protective equipment (PPE) to ensure compliance
Certification of product compliance with PPE Regulation (EU) 2016/425 (for CE marking) and PPE Regulation (EU) 2016/425 as transposed into UK law and amended (for UKCA marking)
A one-stop shop is in place to manage all UKCA and/or CE marking requirements and to respond centrally to our customers' enquiries and requirements.
Recognised test centres
Apave also has test centres in France and the UK that enable them to test equipment and guarantee product conformity.
The Fontaine (38) test centre is the world leader in the certification of fall arrest PPE and the leader in France for fall arrest PPE and respiratory protection. It has the resources to carry out all the tests required to obtain CE marking: equipment performance evaluations, fatigue tests (traction, compression, bending, torsion), static and dynamic resistance tests (karabiners, welds, etc.), fall tests (ropes, harnesses, shock absorbers, etc.) and impact tests (helmets).
Since 1999, PARC (Sopemea), a subsidiary of the Apave Group, has been providing environmental and industrial testing to a variety of players in the UK. The PARC test centre, located in Devon (south-west England), operates a wide range of mechanical (vibration, impact, endurance, drop, etc.) and climatic (temperature, humidity, altitude, etc.) tests.
Already accredited by UKAS for testing to ISO 17025, PARC has now obtained accreditation for product conformity and can now issue certification of product conformity to ISO 17065 (scope of accreditation on www.ukas.com) in accordance with the UKCA requirements for the Personal Protective Equipment - PPE Directive (Regulation (EU) 2016/425 as transposed into UK legislation and amended).
Approved Body Number of PARC : 8509
Who is concerned?
All companies wishing to sell their products to the UK must apply the new UKCA marking to continue their business.
As of 1 January 2021, the UKCA (UK Conformity Assessed) marking came into force and replaces the CE marking for products destined for the UK market. This new marking is required for products subject to UK legislation equivalent to all EU directives/regulations that required CE marking, including the Radio Equipment, Electromagnetic Compatibility and Low Voltage Directives. From 1 January 2023, in order to sell a product on the UK market, the UKCA marking will be mandatory and the only recognised marking.
Under the Northern Ireland Protocol, the CE marking continues to be accepted in Northern Ireland. This new marking certifies that the product complies with UK legislative requirements and that the appropriate conformity assessment procedures have been carried out.
Contacts for your Module B certificate:
Contact for your certificate module C2/ D
Read the article by our subsidiary PARC

Find the answers of our experts