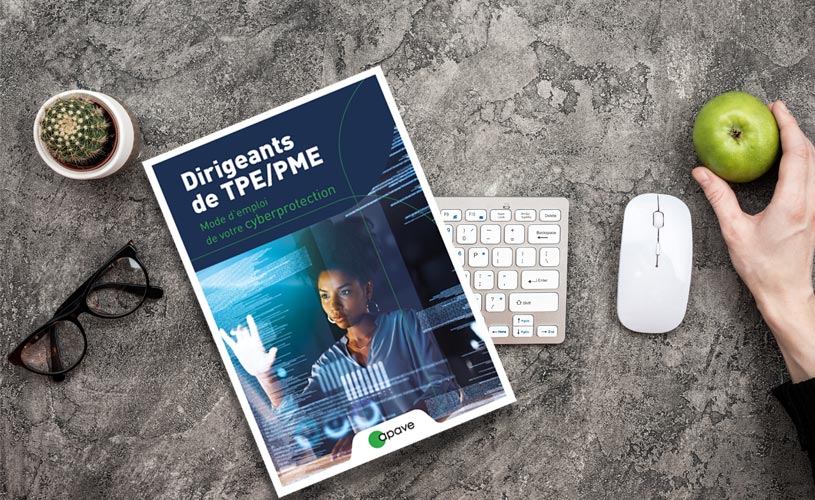 White Paper - How to use your cyber protection
We surveyed more than 250 SME managers to find out their priorities in terms of cyber security and the results speak for themselves: the majority of managers do not feel concerned by this risk.

Our objective: to give you the means to take action with pragmatic and easy-to-use recommendations.

To do this, we have put ourselves in your shoes and this white paper is an opportunity to identify all the impacts of cyber risk on the activity of 3 VSE/SME managers.

Come and meet Alexandra (florist), Fabrice (head of a construction company) and Antoine (head of an agri-food company) to project yourself into this new reality of digital risk management.

This White Paper has been drawn up by APAVE experts and its subsidiary OPPIDA to respond to your reality and your operational constraints.